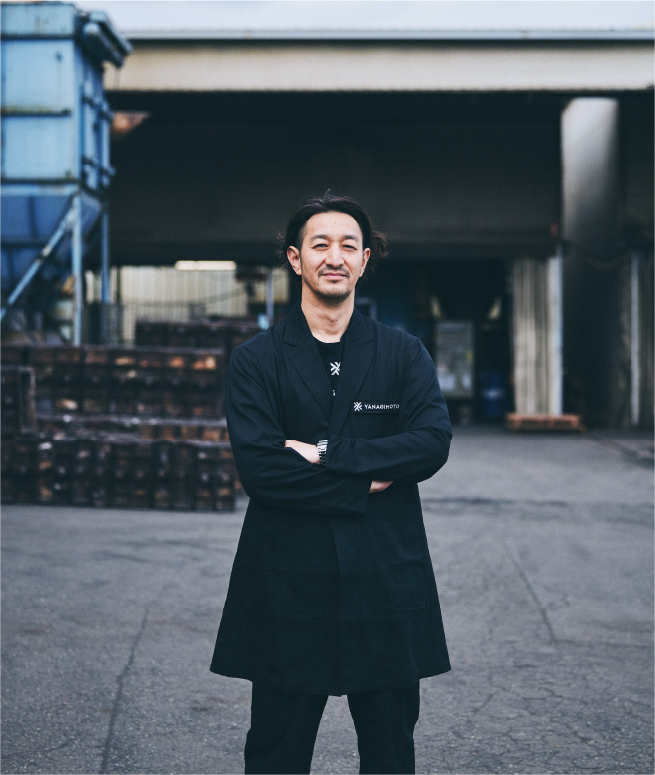 Making nothing into something
Casting next value into the future
PresidentYoshimitsu Yanagimoto
By combining the techniques we've passed on for
generations with new technologies and ingenuity,
we can create what we once could have only imagined.
Our philosophy is to stay true to our traditional roots
but remain flexible to new ideas as we endeavor to
fulfill an ever greater role in our society.

It all started with Kawachi craftsmen, a casting engineering group,
making Buddhist bells and Buddhist altar equipment.
Their techniques spread from Osaka throughout Japan laying
the foundation of Japan's foundry technology.
We have continued to cultivate and pass down these skills
since our establishment in 1954 and we are proud to be
a part of Japan's world famous foundry industry.

Our hope is to share our values with
our employees and the community at large.
This includes not only our traditions and knowledge,
but our prosperity as well.
We strive to take great care of our workers as well as foster
the interest of the next generation so they might
lead the way to a better future. For that reason,
we have open plant days where the public can see what we do
and children can get direct experience with casting.
This is not just a job, but rather a calling and we strive to enrich
the lives of all those we touch be it
through our products or our interactions.

We believe gaining new knowledge is one of man's most crucial abilities.
With that in mind, we continue to push our limits to create
new breakthroughs and defy expectations.
This is the spirit we hope to embody as we continue on our path forward.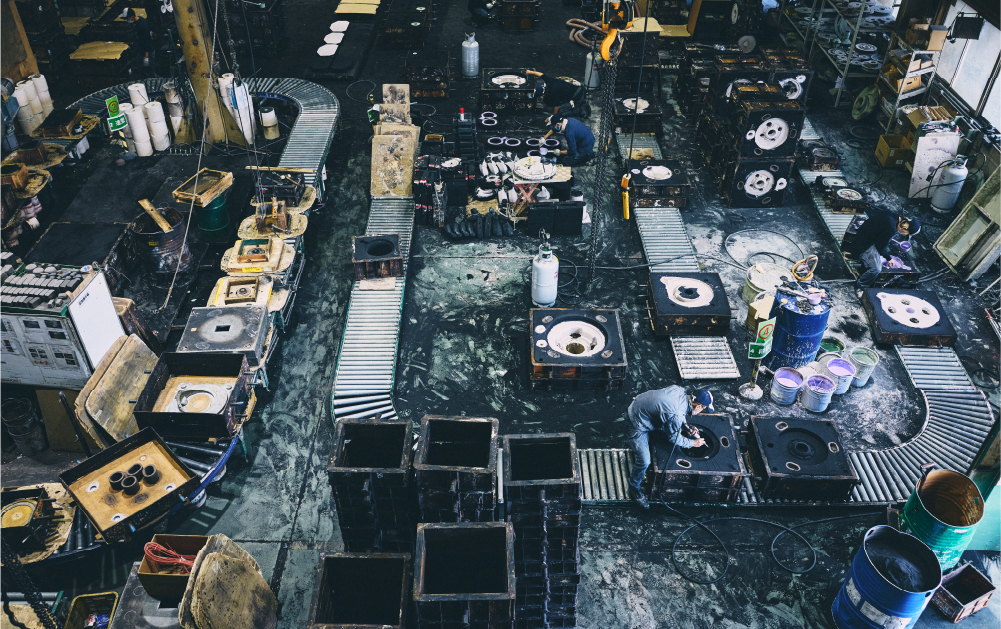 Location(corporate head office)
3-17, Takasago, Takaishi-shi,
Osaka, Japan
Phone number
+81-72-268-0035
FAX number
+81-72-268-0037
President
Yoshimitsu Yanagimoto
Establishment
January, 1954
Capital fund
10,000,000 yen
Main banks
Resona bank
Awa bank
Nanto bank
Domestic
locations
Sakai wooden mold
warehouse
Takaishi machining plant
Nishiyodogawa
wooden mold plant
Kisarazu plant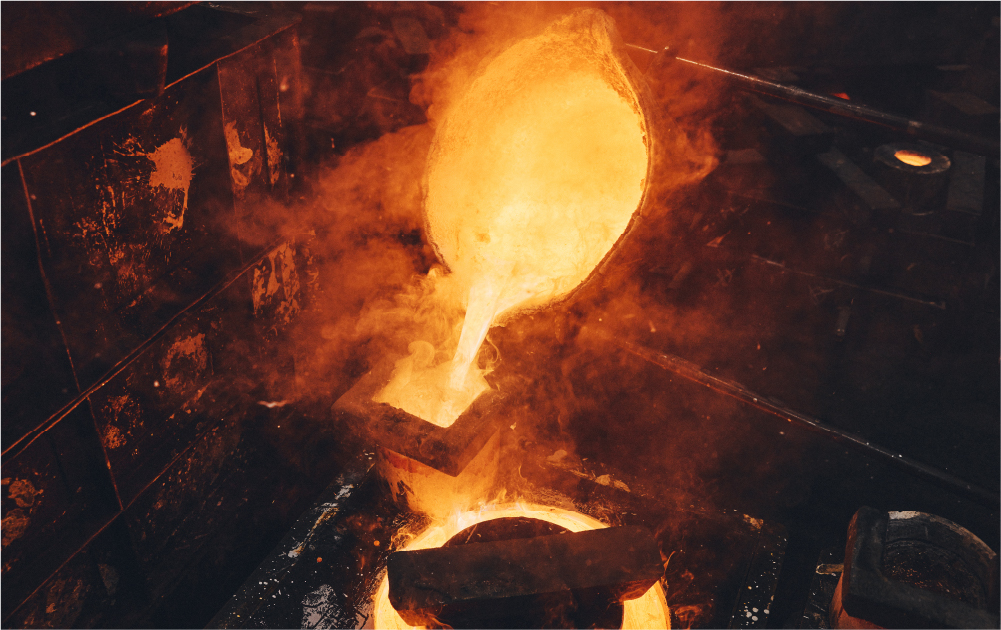 1954
Yanagimoto alloy casting was established in Sakai, Osaka by Yoshiharu Yanagimoto and started casting pump parts with copper alloy casting and aluminum alloy casting
1978
Machining division was newly established
1983
Began aluminum bronze casting
1986
Machining plant operational
1987
National patent acquired for our casting mold production method (3D impeller core)
1988
Company name was changed to Yanagimoto alloy casting
Co.,Ltd. with 7,000,000 yen in capital fundingYoshiharu Yanagimoto became the president of the company
1994
Kiichiro Yanagimoto became the president
1995
Began stainless steel casting
1997
Started handling high silicon cast iron (Silicolloy)
2001
Began manufacturing high silicon acid-resisting cast iron
2002
Company name was changed to Yanagimoto Co.,Ltd.
and began handling pump related equipments
2003
Began manufacturing duplex stainless steel (DSS) such as ASTM A890 Gr.1A(CD4MCu)
2004
Began manufacturing
ASTM A995 Gr.4A, 5A, 6A(SDSS)
2006
Moved the factory to Takaishi city
2009
Kihachiro Yanagimoto became the president
2011
Takaishi 2nd plant (grinding and welding) started its operation
2017
Chibanakasode office (grinding, buffing, and welding)
and Sakai wooden mold warehouse started their operation
2018
Nishiyodogawa wooden mold plant started its operationBegan manufacturing ASTM A494 M30C
2020
Machining division was relocated and Takaishi machining plant started its operationYoshimitsu Yanagimoto became the president
2021
Chibanakasode office was relocated to Kisarazu city
and started its operation as the Kisarazu plantAcquired ISO 9001:2015Began handling ALLOY C276